Department 74 – External Relations and Communication
Manages relations with the media and the public. Responsible for the Ministry's internal communications. Manages the organisation of the Ministry's press conferences...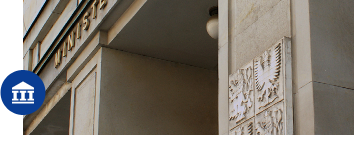 Department 74 is responsible for facilitating communication between the Ministry, the media and the general public as well as for internal communication processes within the Ministry itself. It organizes the Ministry's press conferences and official, working and private visits of foreign representatives and dignitaries, their reception by the Minister and organizes and provides documentation for these visits in coordination with the independent Ministerial Cabinet and Secretariat Unit. It also oversees protocol-related matters and oversees translation and interpreting services. It is responsible for the content, structure and communication strategy of the Ministry's websites, intranet and departmental web-pages; it publishes current opinions and positions of the Minister and the Ministry. It organizes and administers activities of the Editorial Board. The department also creates, acquires and manages departmental information resources within its purview (including maintaining libraries and overseeing the Ministry's publishing activities); it elaborates studies, carries our research and formulates analytical materials. Finally, the department is also responsible for all translations-related matters at the Ministry.
Units
Unit 7401 – Communication with the Media and Protocol
Unit 7402 – Communication with the Public
Unit 7403 – Information Support and Libraries