Department 56 - Internal Audit
It is in charge of the independent and objective verification, review and evaluation of systems, processes and management and control mechanisms of the Ministry...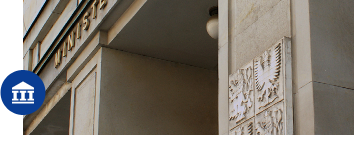 The Internal Audit Department independently and objectively verifies, reviews and assesses systems, processes and control and management mechanisms that are in place at the Ministry of Finance. The department reviews Ministry's actions and their compliance with national and EU legislation and executes the role of an auditor in relation to cyber-security matters. It prepares its own Medium-Term and Annual Action Plans which are subject to approval by the Minister. It informs the Ministry's leadership of its findings with respect to fulfilment of measures eliminating shortcomings that may have been identified during its audits and reviews. The department cooperates with the Czech Supreme Audit Office (Czech abbreviation: NKÚ, or "SAO"), with the 'Central Harmonization Unit' Department and other public administration authorities in all matters concerning harmonization and coordination of internal audit methodologies and guidelines in public administration sphere. On the basis of documentation and information provided by other Ministry's department or units, it drafts expert position papers on setting up control mechanisms governing Ministry's activities. The department coordinates Ministry's activities in drafting responses to SAO findings and conclusions.
Units
Unit 5601 – Methodology and Quality of Internal Audit Processes
Unit 5602 – Internal Audit Implementation Unit