Dept 43 - Strategic Companies and Investment Incentives
The department exercise shareholder rights and obligations in connection with state ownership interests in selected companies of strategic importance...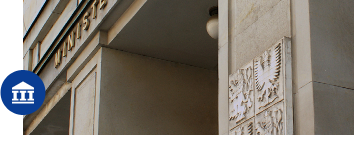 The Department exercises the rights and obligations of the shareholder in relation to State ownership interests in ČEB, a.s., ČMZRB, a.s., EGAP, a.s. and in other selected companies. It creates the Strategy of State Ownership Policy, ensures the coordination and implementation of the strategy and the implementation of individual measures and tasks. Provides co-coordination in CGC OECD. It creates and informs about the implementation of the Remuneration policy for executives and the members of the bodies of companies with State ownership interest, including State-owned enterprises and other State organizations founded by law or the Ministry. It cooperates with the State Property Department on the creation of the concept related to State property privatization under Act No 92/1991. It exercises the powers entrusted to the Ministry by Act No 58/1995. It is responsible for and provides grants from the State budget for the creation of funds for the insurance of credit risks with EGAP and export financing with state support with ČEB. As the grant provider, it is responsible for the control of grant beneficiary (CEB, EGAP). In cooperation with the ministries concerned, it prepares the nationwide concept for the provision of financial instruments of supported exports and the agenda related to the OECD working party on export credits and credit guarantees. In cooperation with the International Relations Department it prepares conditions and methodological procedures for the Ministry's decision not to include or include entities in or remove them from the IMU, it participates in the implementation and control of IMU cases with other Ministry units concerned. It exercises the powers entrusted to the Ministry by Act No 72/2000. It participates with the Ministry of Industry and Trade and CzechInvest on the concept of investment incentives, business support and investment and participates in these activities in section 06 – Public Budgets and Section 05 – Taxes and Customs. It expresses and provides opinions on draft programmes and strategic documents of the MIT to promote business and investment. It provides opinions and statements on programmes to support small and medium-sized enterprises. The Department carries out legislative activities related to strategic companies, investment incentives and export aid. The Department exercises the competence of the Ministry in relation to Financial Instruments.
Units
4301 - Department for the Support of Export and Key Strategic Companies 
4302 -