Department 35 - Financial Markets II
This department draws up conceptual materials relating to the capital market, payment services, market infrastructure and the foreign exchange market, ...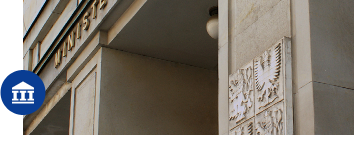 Department 35 is involved in formulating policy concepts for issues related to financial markets in the area of capital markets, payment services, cash circulation, currency exchange, market infrastructure, insurance sector and private pension savings products. In the extent of its competences, it formulates strategic proposals, impact and comparative studies, proposals for substantive solutions, proposals for substantive intents of bills including evaluations of new or amended regulation's impacts and ensures that these are consulted within internal and external consulting procedures, in the Ministry's advisory bodies, in the Government Legislative Council and its committees, in the government and the Parliament and its committees. Within the domain of its competences, it represents the Czech Republic European Commission and EU Council working groups and committees and prepares documentation and information for negotiations of the Czech Republic representative in the EU Council and its committees, as well as ensures compliance of Czech legislation in the area of its competence with the EU law and other international commitments assumed by the Czech Republic. It is also involved in overseeing agendas in relation to various EU bodies, OECD and other international organizations. It issues decisions, as the superior body to Regional Authorities, in administrative offence proceedings. Department 35 is responsible for preparation of general legislation aiming to introduce the Euro in the Czech Republic.
Units
Unit 3501 – Capital Markets
Unit 3502 – Payment Services and Market Infrastructure
Unit 3503 – Insurance Sector and Pension Savings Products