Department 27 - Financial Markets I
This department is involved in developing the concept of the financial market policy, creates national strategies in the areas of banking, building savings, cooperative banking, supervision and financial stability...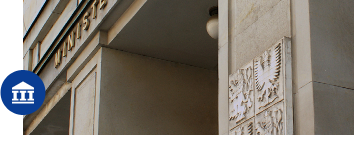 Department 27 is involved in formulating policy concepts for issues related to financial markets, formulates policies for the banking sector, building societies/home-purchase savings, cooperative savings, oversight and financial stability. It prepares concepts for policies and support of the Czech financial market and participates in creating a uniform financial market within the EU. The department carries out complex analyses and forecasts in financial markets, in the areas of banking sector, building societies / home-purchase savings, cooperative savings, capital markets, insurance sector, pension savings and complementary pensions savings in the Czech Republic and in the international context. It analyses developments in the world financial markets, including impact of globalization on the domestic / national market. It coordinates positions in preparation for discussions within the EU bodies overseeing financial markets. It participates if formulating strategic proposals for measures and processes of the Ministry in financial market. It carries out legislative activities in the banking sector, building societies / home-purchase savings, cooperative savings, financial market oversight and financial stability and ensures its harmonization with EU law, incl. representing the Czech Republic in European Commission and EU Council working groups and committees in relation to legislative bills within the area of its competence. It is involved in and carries out agendas, within its domain of competence, vis-à-vis various EU bodies and authorities and OECD, WB, IMF and FCOLL. It coordinates activities and participation of the Ministry in relation to the European framework for crisis management in financial markets. It supports activities carried out by the national coordinator for introducing the Euro and activities of National Coordination Group (Czech abbreviation: NKS) on the basis of relevant governmental resolutions. It coordinates general practical preparations for introducing the Euro in the Czech Republic and acts as the National Coordination Group's Organisational Committee.
Units
Unit 2701 – Financial Market Analyses
Unit 2702 – Financial Stability and Oversight
Unit 2703 – Banking Sector