Dept 19 - Budgetary Policy for Strategic Sectors of the National Economy Department
In cooperation with the heading administrators MI, NSO, SIS, MF, ISTR, SONS, ASMR, GISF, MD, MT, MIT, MRD, CTO, ERO, MA and ME, ...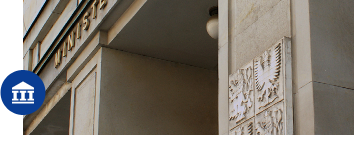 In cooperation with the heading administrators MI, NSO, SIS, MF, ISTR, SONS, ASMR, GISF, MD, MT, MIT, MRD, CTO, ERO, MA and ME, this department is responsible for is responsible for funding the budgets of the individual headings, and with the STIF, SHDF, SAIF and SEF for funding their budgets. It compiles medium-term outlooks for the headings and the SF, prepares drafts budgets for the headings and SF, and details expenditure frameworks and the appropriate budgetary limits. It evaluates the financial results of headings and the SF, evaluates, approves and implements budgetary measures, assesses and checks drafts of heading and SF final accounts, assists in the preparation of the comprehensive state final account and prepares the financial settlement of relations between the individual headings and SF and the state budget, and evaluates and checks the implementation of programme funding for the reproduction of the assets of funded headings. It methodically controls the co-financing of national security investment programmes (NSIP). It collaborates in agendas concerning the funding of joint programmes implemented between the EU and the Czech Republic on behalf of the headings funded. It is involved in drawing up the state's security and military strategy and state security policy concepts with respect to their impact on the public budgets. It prepares or is involved in the preparation of strategies, concepts, legislation and guidelines relating to heading funding, particularly with regard to their impact on the public budgets and ensuring the implementation of the financial policy. It exercises the powers granted to the Ministry under Section 4(1), Section 32 and 36 and Section 45(2) of Act No 219/2000 Coll. It provides a support structure under the activities of Competence Centres (KC), particularly methodological and application support for all key users of the Integrated State Treasury Information System (ISTIS) in the state budget headings for which it is the sectoral department, and works with the ICT Management and Operation Department to set up the basics of the ISTIS, analyse requirements for changes to the ISTIS, and to develop the ISTIS. It draws up the Ministry's opinions on public procurement pursuant to Section 156 of Act No 137/2006 Coll. in cases where the contracting authority is an entity within the department's scope of competence. It exercises management control when funds are drawn from Public Treasury Administration heading items that fall within its competence. It is responsible for the vehicle insurance agenda, with the exception of liability insurance to cover harm caused by vehicles.
Units
1901 - Security Financing Unit 
1902 - Defence Financing Unit
1903 - Transport, Industry and Regional Development Financing Unit 
1904 - Agriculture and Environment Financing Unit