Dept 11 - State Budget
This department is involved in the creation of the state's medium-term fiscal policy. It creates the legal framework for the creation and implementation of the state budget and the state final account and heading final account...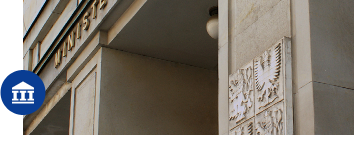 The Department participates in the creation of budgetary and fiscal policy of the State within budgetary rules and in the context of budgetary accountability. It carries out legislative activities related to the creation and realization of the State budget, State Final Account and the final account of chapters. It is the coordinator of Act No 218/2000 and related implementing legislation. It prepares proposals for approaches and concepts for the compilation of the State budget and medium-term outlook. It prepares the proposal of the State budget and of medium-term outlook of the State budget on the basis of documents from other departments of the Ministry. It manages the methodological elaboration of documents for the creation of the State budget and the State Final Account. It analyses and evaluates the execution of the State budget on a daily basis and generates its short-term predictions. It is responsible for the preparation of the State Final Account and for the implementation of the overall financial settlement of relations with the State budget. It manages the General Treasury Administration chapter. It creates the legal framework and methodically controls the monitoring and regulation of the budgetary impacts of PPP projects. It methodically manages and controls the parameters of employment regulation, analyses the development of employment and wages in the Government-regulated sector, prepares the opinion of the Ministry of Finance on the proposal of systematisation of employment and civil service positions in civil service offices, administers the Information System on Salary and Civil Service Income. It performs the activities imposed on the Ministry by Section 4(1), Sections 32, 36, 38, 43(2) and 56(5) of Act No 219/2000. It participates in the exercise of the competences entrusted to the Ministry by Section 4(1) of Act No 219/2000 in terms of the budgetary system and in Section 56(5) of Act No 219/2000. It provides for the support structure within the CC activities in relation to budget preparation and implementation, in particular by methodical support to key users in the preparation and implementation of the budget, and provides, in cooperation with the Strategic Management of ICT Development and Cyber Security Department, for the basic setting of the budgetary system, analysis of change requirements for budgetary system adaptations and its development. They form the concepts of the budgetary system and the programme financing system. It methodically manages State budget expenditures in the area of programme financing and ensures the development and modification of the relevant programme financing information system.
Units
1101 - General Budgetary Relations Unit
1102 - State Closing Account Unit 
1103 -   Government's Remuneration Policy Unit
1104 - Budgetary Legislation Unit 
1105 - Targeted Budgeting Unit 
1106 - Programme Financing Unit