Dept 52 - Audit Authority
The division serves as an audit authority of funding from the EU assistance provided to the Czech Republic within instruments of particular EU policies, cohesion policy in individual programming periods...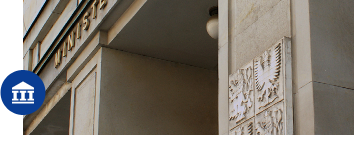 In line with directly applicable EU legislation, the Department acts as an audit body for EU funds provided to the Czech Republic under the instruments of the individual EU policies, the cohesion policy in the individual programming periods in order to ensure a unified system of protection of the financial interests of EU countries. It acts as an independent audit body for the OP ESI Funds; before the submission of the first EC request for payment it prepares a report and an opinion based on which the managing authorities and the certifying authority are determined. It acts as the audit body of ESI Funds (with the exception of the European Agricultural Fund for Rural Development) for the programming period 2014–2020 and the Structural Funds, Cohesion Funds and the European Fisheries Fund for the programming period 2007–2013. It acts as the audit body for the funds of the general programme "Solidarity and Management of Migration Flows" for the period 2008–2013, FM EEA/Norway 2009–2014 and FM EEA/Norway 2014–2021. It acts as the audit body and an independent auditing entity for AMIF and Internal Security Fund in the programming period 2014–2020. It designs an audit system of foreign funds, creates a methodology for conducting audits performed by audit bodies and fulfils reporting obligations vis-à-vis both EU and national authorities
in accordance with the Czech and EU legislation. It participates in meetings with foreign audit bodies and audit organizations dealing with EU funds provided under Cohesion Policy, participates in EC and ECA audit missions, including working groups organised at national level or within the Ministry.
Units
5201 - Methodology and legal support to audit authority and operational programme technical assistance
5202 - Coordination and audit of European territorial cooperation
5203 - Coordination of the European structural and investment funds audits
5204 – Audit of the Operational programme transport
5205 – Audit of the Operational programme environment
5206 – Audit of the Integrated regional operational programme
5207 – Audit of the Operational programme enterprise and innovation for competitiveness
5208 – Audit of the Operational programme research, development and education
5209 – Audit of the Operational programme employment (OP Z) and Operational programme Prague – growth pole
5210 – Audit of the Operational programme fisheries and other programmes