Dept 28 - Regulation and Accounting Methodology
This department is responsible for the creation of conceptually new legislation and concepts outlining long-term development in accounting, particularly for businesses, including insurance companies, export insurance companies, ...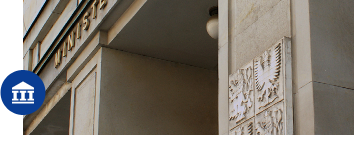 This Department is responsible for the creation of the strategy for long-term development in the accounting of businesses, including health insurance companies, export insurance companies, the Czech Insurers Bureau, banks, the CNB and other financial institutions, which particularly include branches of foreign banks, savings and credit unions, securities traders, investment companies or investment funds, pension companies, mixed holding companies and financial holding companies (hereinafter the "business accounting") and NGOs, excluding those which are selected accounting entities (hereinafter the "NGOs"), as well as in the field of accounting of State organisational units, territorial self-governing units, publicly co-funded organizations, State funds, voluntary association of municipalities and regional councils of cohesion regions (hereinafter the "public sector accounting") and also in the field of regulation of auditors' activities, in particular as regards the auditing of financial statements (hereinafter the "statutory audit"), and the strategy for the long-term development of the regulation of accountants. The Department provides for legislative activities in the field of business, NGO and public sector accounting, including related reporting and also statutory audit. It is the coordinator of Act No 563/1991 and Act No 93/2009. It ensures the creation and issuance of Czech Accounting Standards for businesses, NGOs and the public sector. It initiates changes and expresses its opinion on the proposals of other legislation based on conceptual and legislative activities within the competence of the department. It analyses the Czech Republic's regulatory needs and commitments, EU law, international accounting and audit standards, development trends in business accounting, NGO accounting and public sector accounting, ensuring the availability of information for the needs of the State, and is in charge of harmonisation with EU law and the international accounting and auditing standards. Through the Competence Centre, it provides assistance to IISSP users in connection with the methodical application of public sector accounting legislation, including providing information for the needs of the State.
Units
2801 - Business Accounting Regulation Department
2802 - Public Sector Accounting Regulation Department
2803 - Department of Public Sector Accounting Methodology and CSO IS Administration
2804 - Department of External Audit Regulation