Department 70 - Management of ICT Development
The department is in charge of the management of projects for building and developing ICT within the Ministry and central ICT services...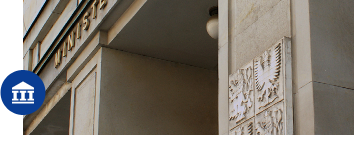 Department 70 builds, upgrades and develops ICT within the framework of Ministry and central ICT services. It coordinates and synchronizes various ICT-related units within the Ministry (the Ministry itself, the Financial Administration of the Czech Republic, the Customs Administration of the Czech Republic, the Office for Government Representation in Property Affairs (Czech abbreviation: ÚZSVM), the Office of the Financial Arbiter (Czech abbreviation: KFA) and the Financial and Analytical Bureau), in all phases of projects' life-cycle and eliminates the risk of duplicated activities. It formulates strategies and concepts for all ICT within the department as well as various management guidelines for ICT projects and technical standards for ICT within the framework of the Ministry, while analysing specifications for long-term objectives of ICT projects. It cooperates with other subdivisions within the Ministry in formulating specifications and objectives of various projects, specifies requirements for analyses of demand and defines SLAs for each project. In executing its competences, it follows valid legislation, standards, guidelines, internal and other policies etc., and defines limiting conditions for implementation of projects. Department 70 analyses, on the basis of the Ministry's documented needs, ICT operations within the framework of project management and tests requirements for modifications of the Ministry's ICT system with regard to the needs of their end users. It prepares documentation that is required for financial and budget planning in relating to building, developing and operating ICT systems at the Ministry and for central ICT services for the Independent ICT Financial Management and Contractual Unit. It prepares contract documentation for external suppliers and public procurement processes (tendering documentation) pursuant to Act No. 134/2016 Coll., on Public Procurement. It manages and oversees activities performed by external suppliers, and ensures performance of contracts and fulfilment of objectives as may be defined by various subdivisions at the Ministry. Department 70 provides guidance, consulting and administrative support in the area of project management and analyses financing methods for projects subsidized by EU funding. For each defined project, Department 70 secures a project team and project leaders. It prepares required documentation for each project and regularly reports on projects' status. In cooperation with ICT Operations Department (Department 59), it oversees testing and implementation of realized projects. It is responsible for the management of ICT projects at the Ministry as well as for central ICT services implemented by the ICT Operations Department. It cooperates on management of various pilot projects related to printing services and additional functionalities for multifunctional equipment implemented by the Economic Administration Department (Department 13). It provides application support for State Treasury Integrated Information System (Czech abbreviation: IISSP) users and in cooperation with the ICT Operations Department defines default settings for IISSP, prepares analyses of modification requirements for IISSP and for general development of IISSP. It is in charge of project management and development of IISSP, respectively of the State Treasury. It coordinates building and operations of the Competences Center. Department 70 also coordinates management of ICT services provided to the Ministry of Finance by State Support - Shared Servicers Center, a state enterprise (Czech abbreviation: SPCSS). The department manages and oversees cyber security issues and policies pursuant to Act No. 181/2014 Coll., on Cyber Security, by establishing and implementing means of electronic identification pursuant to Act No. 250/2017 Coll., on Electronic Identification and certification and time-stamp services pursuant to Act No. 297/2016 Coll., on Services Creating Confidence for Electronic Transactions. The department also formulates concepts related to departmental cyber security, internal regulations and guidelines for management of cyber security incidents, and technical and security standards for ICT within the framework of the Ministry. The department participates in legislative process in matters related to harmonization of the Czech and EU law with respect to issues related to cyber security, and that especially in drafting amendments and assessing consultation comments within the framework of creating concepts and strategies for state cyber security policies in general. It provides cooperation to other public administration bodies in all matters related to cyber security. The department manages and coordinates provisions of department cyber security-related services, monitors quality and extent of such services (in 24/7 regime), supervises compliance with applicable legislations and principles in cyber security management and audits compliance with security standards and specific guidelines, contractual, technical and financial parameters of the Ministry's services within the cyber security area. The department also executes the role of the Cyber Security Manager and Cyber Security Architect. In the area of IS architecture, the department acts as the Enterprise Architect for the Ministry.
Units
Unit 7001 – Strategic and Project Management of ICT
Unit 7002 – Information Systems
Unit 7003 – State Treasury