Dept 34 - State Oversight over Gambling
The division carries out legislative activities in the field of gambling even within cooperation with the EU institutions...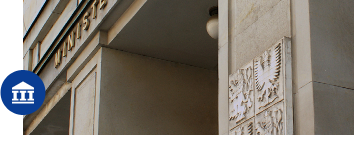 The Department examines the issue of gambling, analyses its current situation and proposes measures to address current issues and further streamline this area. It prepares the concept of further development of gambling. In relation to gambling, it is responsible for preparing solutions, including impact assessments on regulation and legislative proposals. It ensures compliance of legislation on gambling with primary and secondary EU law. It decides in administrative proceedings pursuant to Act No 186/2016. It provides basic methodical activity on gambling operation. It monitors the development and implementation of new gambling technologies in the EU and the Czech Republic, develops and applies the conditions for their authorisation. It supervises the observance of Act No 186/2016, the conditions stipulated in the basic authorisation and in the authorisation for the placement of a gambling space and the requirements mentioned in the notification and provides methodical guidance to the customs administration authorities in the performance of the state supervision over the observance of Act No 202/1990 and Act No 186/2016 by gambling operators, including methodical assistance to regional authorities, municipalities and authorised persons within the scope of their competence. It provides for analytical activity on gambling operation. Within the Ministry, it provides for an agenda related to the drafting and filing of criminal complaints made at the Ministry level regarding the unauthorised operation of gambling. It administers the gambling information system. It discusses offences in the field of online games and decides in administrative proceedings on registration of a website containing unauthorised gambling on the list of unauthorised online games.
Units
3401 - Legal and Methodology Unit
3402 - Administrative Procedure Unit
3403 - State Oversight and International Cooperation Unit
3404 - Administrative Offences Unit