Dept 43 - Strategic companies and investment incentives
This department administers state property and interests in selected, controlled commercial enterprises, and establishes joint-stock companies and other commercial enterprises or participates in their establishment...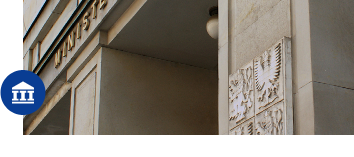 The department exercise shareholder rights and obligations in connection with state ownership interests in selected companies of strategic importance. It addresses the issue of public support in relation to the exercise of shareholder rights within the scope of its competence. It cooperates with the State Property Management Department and the Disposal of State Property Department on the creation of concepts for the privatisation of state assets pursuant to Act No 92/1991 Coll. It exercises the powers of the Ministry granted under the amendment to Act No 58/1995 Coll. It prepares draft amendment to Decree No 278/1998 Coll. on the implementation of Act No 58/1995 Coll., draws up terms and guidelines for ministerial decision-making concerning the non-inclusion, inclusion and exclusion of subjects in the IMU system, manages budgetary funds for the IMU and collaborates in the implementation and control of IMU cases with the other relevant ministerial units. It provides subsidies from the state budget to be used to create funds for the insurance of credit risks with EGAP and for state-supported export funding with the CEB, is responsible for the activities of the contact point in the group of Participants to the Arrangement on Officially Supported Export Credits (OECD Consensus) and works with the relevant departments to prepare the national concept for the provision of supported export financial instruments and the agenda associated with the OECD working group for export credits and guarantees. It issues opinions on investment plans pursuant to Act No 72/2000 Coll., cooperates with MIT and CzechInvest on the concept of business support and issues statements on proposals for MIT programmes aimed at supporting business and export. It issues opinions and statements on programmes to support small and medium-sized enterprises. It drafts legislation relating to the competence of the department, evaluates draft legislation within the department's remit in comment procedures and draws up internal regulations within the scope of its competence.
Units
4301 - Department for the Support of Export and Key Strategic Companies 
4302 - Department for Investment Incentive and Support for Commerce 
4303 - Implementation of Financial Instruments