Independent Unit 9002 - Strategic management of MF's ICT resort
The department covers ...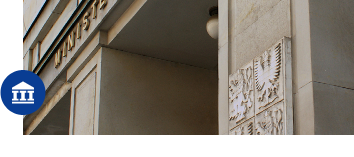 It ensures coordination and synchronization of ICT departments of the Ministry (ICT of the Financial Administration of the Czech Republic, the Customs Administration of the Czech Republic and the Office for Government Representation in Property Affairs (ÚZSVM)) in all phases of a project life cycle and prevents duplication of activities. It develops strategies and concepts of ICT sector, methodology of ICT project management and technical standards of ICT within the Ministry and analyses specifications of long-term project goals. It participates in the legislative process in matters of harmonization of the Czech law with EU law in areas relating to ICT, in particular with regard to amendments to laws when assessing and commenting on them within the creation of a concept and strategy of information and communication of the state policy. It ensures cooperation with other public authorities in the field of ICT. It manages and coordinates the provision of departmental ICT services, monitors the quality and extent of the ICT services operated (7x24), oversees compliance with the principles of project management and monitors compliance with established methodologies, contractual, technical and financial parameters of departmental ICT services. It defines, in terms of subject manner, time and costs, the needs for a separate department of financial management and contractual ICT sector and provides submission documents for financial programming and budget with regard to the processed concepts and strategies on the basis of the requirements of the ICT operations and user support department. It handles investment plans of individual actions and projects; it delivers submission documents for program documentation and for entering the purchased property into the property records of the Ministry, for its liquidation and after the termination of an event or project forwards submission documents for their evaluation.