Dept 30 - Personnel Department
The department covers personnel management and training for the Ministry's employees, and it manages those aspects in the Ministry's executive agencies...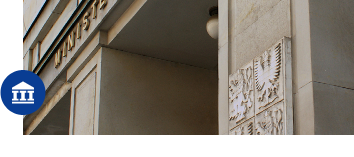 This department carries out activities in the field of human resources, salary policy and remuneration, payroll accounting, social policy, education and clerical exams, the evaluation of civil servants, systematization and organisation. As directed by the Secretary of State it carries out activities relating to organisational affairs of service, the management of service relations and the remuneration of civil servants and senior employees of the staff office subordinate to the Ministry. As directed by the Secretary of State it performs tasks related to the labour relations of employees in administrative office. It monitors the legislative process, assesses draft legislation and prepares explanatory opinions on legislation relating to the substantive competence of the department. It prepares internal regulations and service regulations within the scope of its competence. It acts on behalf of the Ministry to organise and prepare for collective negotiations. It manages the system of internal regulations and service regulations. It administers information sources integrated into the Ministry's IS, ensures links between information sources and nationwide PAIS and between the department and supranational IS. It is responsible for the correctness and completeness of data contained in the ISoSS. It provides certification services and administers and publishes information through the HR portal of the HR IS. It implements the Ministry's commitments arising from the transition of labour-law rights and obligations resulting from the termination or delimitation of authorities. It checks compliance with the ban on employees' and civil servants' work for other entities that involves a conflict of interests. It assesses compliance with the conditions stipulated for entrepreneurial and other gainful activity on the part of civil servants outside their duties for the Ministry, and prepares the necessary documentation for the issue of prior consent to this activity. It cooperates with the competent authorities in the field of labour relations. It assesses the characteristics of functional positions, systemizes the Ministry and differentiates which functional positions are to be included in Special Groups 1 and 2 of designated employees of the Ministry and departmental organisations. It assesses proposals for changes to the Ministry's organisational structure and organisational rules, and draws up organisational charts of the Ministry. It handles affairs relating to agreements on work performed outside the scope of employment contracts.
Units
3001 - Education and Equal Opportunities Department
3002 - Human Resources and Systemization Department 
3003 - Organisation and Legal Support Unit 
3004 - Financial and Payroll Department
3005 - Tendering Department
3006 - PIS and Other Systems Administration Unit