Dept 23 - Financial Department
The department covers the financing of the Ministry of Finance as the central authority, and the customs administration, the territorial financial authorities and the Office of the Government Representation in Property Affairs...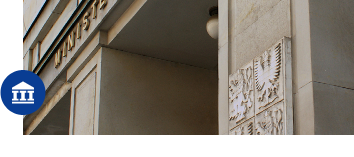 This department is responsible for funding the Ministry through the relevant state budget headings. It coordinates and performs activities associated with budgetary involvement in funding programmes for the acquisition and reproduction of assets of the MF budgetary heading. It prepares the final account of heading 312 – MF and publishes it in electronic form in the format and by the deadline specified by the applicable law. It keeps records of inventory assets managed by the Ministry. For state organisational units and allowance organisations, with the exception of the Financial Directorate, it performs defined activities in the area of budget management entrusted to the Ministry by law as the founder of these organisations. It complies with obligations within its scope of competence that relate to the performance of management control at the Ministry.
Units
2301 - Unit of Resort Budget  
2302 - MoF Chapter Programmes Administration Unit 
2303 - Property Records Unit