Dept 53 - European Union Affairs Department
This department is responsible for the conceptual management and coordination of the harmonisation of Czech law with primary EU legislation. It is responsible for protecting the interests of the Czech Republic...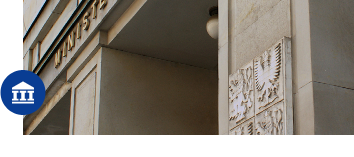 The department drafts, implements and coordinates strategy for relationships between the Ministry and the EU Council and, at a national level, the Committee for the EU. It provides methodological guidance and systematised coordination for the preparation of meetings of the ECOFIN Council of Ministers, including the preparation of COREPER, and prepares the Ministry for meetings of the European Council and for cooperation with Finance Ministries of other EU Member States and EU institutions. It provides systemised coordination and methodological guidance for the Ministry's Departmental Coordination Group and its subgroups. It acts as the main contact point for the Office of the Government as regards the EU agenda, as well as for the Permanent Representation of the Czech Republic to the European Union. In the economic and financial domain, it deals with issues concerning bilateral relations with EU Member States and relations between the EU and third countries. It assists the Czech Republic in meeting its obligations as regards certain EU Council working groups coordinated by other departments. It ensures the operation of the IS DA Extranet and the EU portal of the MF. It prepares the Czech Republic's positions regarding the coordination of economic policy and budgetary supervision for the EU and cooperates on the preparation of the related documentation. It monitors and analyses basic economic and financial trends in the EU and other countries, for which the EU has a coordinated position, and selected EU structural policies. It monitors and analyses the operation of the Economic and Monetary Union and the implementation of the Stability and Growth Pact. It provides systemic coordination for Czech political representation and prepares the Czech Republic for the EFC and EFC alternatives, including its sub-committees, and the EPC, including its working groups. It contributes to reports issued by the Ministry for the OECD relating to economic and financial policy. The department prepares opinions for the purposes of internal and external comment procedures on legislative and non-legislative materials within its scope of competence and assists in evaluating their impacts.
Units
5301 - EU Agenda Coordination Unit 
5302 - EU Economic and Financial Policy Unit 
5303 - Foreign receivables and related assets of the CR
5304 - Protecting the Interests of the CR before the European and International Courts Unit