Dept 55 - National Fund Department
The department administers and manages the flows of financing from EU assistance for the Czech Republic as part of the PHARE, ISPA and SAPARD pre-accession instruments, as well as instruments for EU member states...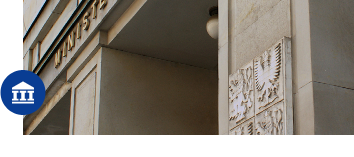 This department administers and conceptually and methodically manages cash flows from the EU and abroad provided to the Czech Republic in the various programming periods from European structural and investment (ESI) funds, pre-accession instruments,other instruments – Transition Facility, EEA and Norway Grants, the Swiss-Czech Cooperation Programme and EU CF. It serves as the Paying and Certifying Authority (PCA) for ESI Funds and EEA and Norway Grants, administers accounts, keeps records of NF funds and fulfils reporting obligations in relation to EU bodies, national authorities, the Financial Mechanism Office and the Swiss Embassy in Prague. It acts as the competent body responsible for the accreditation of the paying agency designated to implement measures of the common agricultural policy (CAP) and for designating  the certification body for the certification of the paying agency's accounts. Within the scope of its remit it handles all related legal matters, including the conclusion and interpretation of international treaties, the interpretation of the relevant EU regulations and international treaties, and collaborates on national contractual documents. It is involved in the creation of EU legislation within the framework of its membership of EU and Czech working bodies. It conceptually and methodically manages and coordinates the preparation of the multiannual financial framework and the EU annual budget with an emphasis on negotiating the terms for the funding of the cohesion policy from the EU budget. It draws up guidelines and coordinates transfers of its own funds to the EU budget and in this context coordinates relations with EU bodies. It prepares the concept and methodology for the development and maintenance of the VIOLA IS for the needs of the National Fund. It handles and is responsible for data communication between the VIOLA IS and the system used to monitor ESI funds coordinated by the MRD.
Units
5501 - Financial Management and Payments Unit 
5502 - Certfication Unit 
5503 - Accounting and Financial Information Unit 
5504 - Legal Unit 
5505 - EU Budget Unit 
5506 - Certification and Accreditation Department 
5507 - Certification of EEA and Norway Grants Department