Dept 12 - Regional Budgets Financing Department
The department is responsible for the administration of financial relations between the regional budgets and the state budget. It elaborates part of the proposal for the state budget...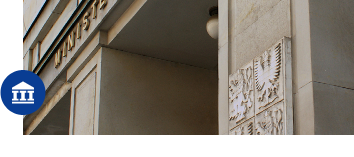 This department is responsible for managing financial relations between local budgets and the state budget. It drafts part of the state budget and the state final account and the financial settlement of budgetary relations with the state budget on behalf of SGTU, Voluntary Associations of Municipalities and Regional Councils. The department releases and keeps records of SGTU subsidies and implements the programme funding of the reproduction of property owned by municipalities and physical education associations. Based on the financial statements of all regional budgetary entities its compiles summary economic data, conducts analyses in the field of fiscal policy, monitors the indebtedness of the SGTU and Voluntary Associations of Municipalities and Regional Councils, provides information and consulting services for the SGTU and verifies the special professional competence of SGTU officials. It creates or is involved in the creation of legislation, concepts, strategies and guidelines relating to SGTU funding. In collaboration with the Controlling Department it designs the management control system for funds of the SGTU and Voluntary Associations of Municipalities. It exercises management control within the scope of its competence. It holds administrative proceedings concerning prior consent to the issue of municipal bonds. It exercises the powers of the Ministry in cases concerning the infringement of budgetary discipline and administrative offences pursuant to Act No 250/2000 Coll. It is involves in harmonising the legislative and budgetary framework for public funding. It prepares comprehensive opinions of the Ministry in the context of its budgetary surveillance pursuant to Section 30 of Act No 139/2006 Coll. concerning the conclusion or modification of concession contracts. It is the guarantor for the methodology in place for reporting and the disclosure of fiscal data for the local government institutions sub-sector in accordance with the requirements of Council Directive No 2011/85/EU.
Units
1201 - Comprehensive Budgetary Relations of Regional Budgets and Administration of Public Treasury Chapter Programmes Unit 
1202 - Budgetary Analysis of Regional Budgets Unit  
1203 - Legislation and Methodology of Regional Budgets Unit