Dept 69 - Department for the Analysis and Reporting of Irregularities
The department covers...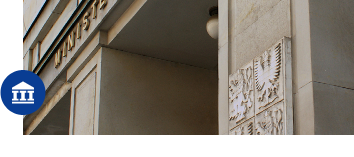 This department exercises the powers of the Ministry within the Czech Republic's integrated framework of internal management and control in public administration. It serves as the AFCOS National Contact Point in the administration and management of public funds provided from foreign sources for which the Czech Republic has assumed responsibility. It acts as National Supervisory Authority for EEA and Norway Grants (2004 - 2009) and National Supervisory Authority for the Swiss-Czech Cooperation Programme. It coordinates solutions to misstatements and eliminates any consequences with a financial impact revealed in the performance of public budgets. In particular, it draws up the national strategy for protecting the financial interests of the EU and other donors. In its capacity as coordinator of solutions to misstatements it monitors the incidence of significant (material) misstatements, the response of public budget administrators to misstatements and communication with the authorities that supervise compliance with the legislation. It assists authorities involved in criminal proceedings with regard to findings obtained through the analysis of irregularities. It assesses draft legislation and ensures its harmonisation with EU law and the Czech Republic. It is involved in preparing and drafting bills and other legislation in areas that fall within its scope of competence and in drawing up interpretative opinions. It is involved in the creation of concepts, strategies and guidelines relating to the irregularity agenda. At the ministerial level it handles complaints and petitions in accordance with the legislation. Within the Ministry it coordinates the fulfilment of tasks involved in combating corruption and participates in the fulfilment of measures under the government anti-corruption programme. 
Units 
Unit 6901 - AFCOS Central Contact Point Department
Unit 6902 - Irregularity Analysis Department