Dept 17 - Control Department
The department produces the conception for the system of public administration control, internal audit and management control in the public administration, including harmonising legislation with EC/EU legislation...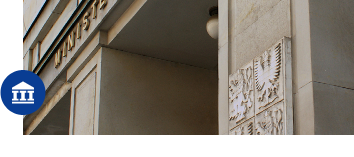 This department exercises financial control of public funds in accordance with the applicable legislation, acts as the National Supervisory Authority  for the programmes PHARE, Transition Facility, EEA and Norway Grants and for the Swiss-Czech Cooperation Programme. It cooperates within the framework of the comprehensive State Treasury strategy in setting up management controls. It is responsible for reviewing the management of the SGTU, boroughs of the City of Prague, Voluntary Associations of Municipalities and Regional Councils all over the Czech Republic. It assists authorities involved in criminal proceedings with regard to its findings obtained through its management reviews and inspections. It assesses draft legislation and ensures its harmonisation with EU law.
Units
1701 - Regional Office Department
1702 - Public Administration Control Unit 
1703 - Municipalities and Regions Financial Review Unit 
1704