Dept 17 - Control Department
The department produces the conception for the system of public administration control, internal audit and management control in the public administration, including harmonising legislation with EC/EU legislation...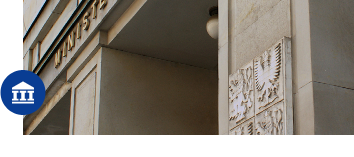 It performs financial control of public funds in accordance with applicable laws and regulations, serves as the National Audit Authority for PHARE, Transition Facility, financial mechanism of the European Economic Area  and Norway and for the Swiss-Czech cooperation programme. Within the framework of the state treasury's comprehensive strategy it cooperates in setting up management control. It is responsible for reviewing economic management of regional self-governing administration units , boroughs of the capital of Prague, DSO and RRMS in the entire Czech Republic. It provides cooperation to law enforcement authorities in criminal proceedings with regard to the findings obtained in relation to the review of economic management and the checks carried out. It assesses legislative draft proposals and ensures they are harmonized with EU law.
Units
1701 -  Economic Management Review Unit: Central Office
1702 -  Economic Management Review Unit: Regional Office I
1703 -  Economic Management Review Unit: Regional Office II
1704 - Economic Management Review Unit: Regional Office III
1705 - Public Administration Audit Unit: Central Office
1706 - Public Administration Audit Unit: Regional Office I
1707 - Public Administration Audit Unit: Regional Office II
1708 - Public Administration Audit Unit: Regional Office III