Dept 16 - Price Policy Department
The department is responsible for producing bills and drafts of other legislation on the negotiating and regulation of prices (with the exception of rent), determining undue enrichment and unjust enrichment...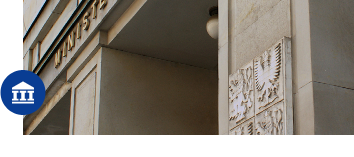 This department is responsible for drafting bills and other legislation concerning the negotiation and regulation of prices, determination of disproportionate economic benefit, unjust enrichment, price records, the provision of pricing information and price checking, and ensures their harmonisation with EU law. It exercises the powers of the Ministry pursuant to Act No 526/1990 Coll. involving regulating prices, administrative proceedings for breaches of price regulations, including appeals, extraordinary appeals and agendas associated with lawsuits and in evaluating pricing trends. It prepares pricing policy concepts and systematically addresses pricing methodology problems associated with price liberalisation and regulation. It performs market analyses of selected products and their prices, on the basis of which it proposes price regulation adjustments. It issues statements on privatisation concepts and plans in regulated network sectors, particularly from the viewpoint of price deregulation, the creation of a competitive environment and elimination of subsidies. It is involved in the creation of trading policies and plans to ensure protection against subsidized imports and in preparing EU regulations governing protection against subsidized imports and consumer protection. It supervises the execution of the delegated powers of regions and the City of Prague in relation to pricing and provides methodical assistance to the SGTU in price regulation and control. It compiles a price control report, which the government submits to the Chamber of Deputies. It prepares an overview of the activities of price control authorities for the previous calendar year, which the government submits to the Chamber of Deputies. It exercises price controls in the field of water supply and sewerage.
Units
1601 - Legislation and Analysis Unit 
1602 - Price Regulation and Market Projection Unit  
1603 - Control Methodology, Administrative Proceedings and Subsidies Unit 
1604 - Department of Price Controls in Water Supply and Sewerage