Dept 56 - Internal Audit
The department independently and objectively reviews and appraises all of the Ministry's work, working procedures, processes and management and control systems...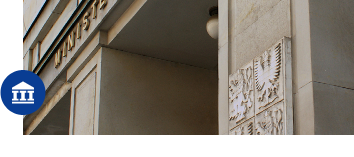 It is in charge of the independent and objective verification, review and evaluation of systems, processes and management and control mechanisms of the Ministry. It verifies that the Ministry's activities are performed in compliance with the national laws and EU regulations in order to ensure a uniform system for protecting the financial interests of the EU. It carries out audit events in accordance with Act No 320/2001 Coll., the Internal Audit Statute, the Internal Audit Manual, the Standards for the Professional Practice of Internal Auditing and the Code of Ethics of the Institute of Internal Auditors. It provides ministerial management with regular evaluations of the fulfilment of measures aimed at eliminating shortcomings identified during audit events, audits and inspections. It cooperates with the SAO, Central Harmonisation Unit and other government authorities on harmonisation issues and on coordinating guidelines for internal audits in public administration. It uses data provided by departments of the Ministry to prepare expert opinions on control mechanisms for the Ministry's operations. It assesses draft legislation relating to the department's remit and ensures its harmonisation with EU law.
Units
5601 - Internal Audit Methodology and Quality Department
5602 - Internal Audit Department