Dept 34 - State Oversight Over Gambling Department
Devises conceptions for gambling and lotteries, and conceptions for control systems for measures against the legalisation of the proceeds of crime in that field, produces draft legislation governing gambling and lotteries...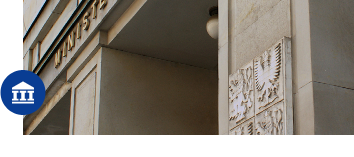 The division carries out legislative activities in the field of gambling even within cooperation with the EU institutions. Within its scope of competence, it expresses its opinion to the notification process in changing these laws of EU countries. It cooperates with foreign regulators and international institutions. It decides in administrative proceedings pursuant to the Act No. 186/2016 Coll. It ensures basic methodological activities within the scope of gambling operation. It monitors the development and introduction of new technologies into the operation of gambling in the EU and in the Czech Republic, develops and applies conditions of their authorization. It supervises the compliance with the Act No. 186/2016 Coll., the conditions laid down in a basic authorization and permission to situate gambling premises and the requirements mentioned in an announcement and, in terms of methodology and framework, directs customs authorities in exercising state supervision over compliance with the Act No. 202/1990 Coll. and Act No. 186/2016 Coll. by gambling operators, including methodological assistance to regional authorities, municipalities and authorized persons within the scope of its competence. It provides analytical activities within the scope of gambling operation. Within the Ministry it ensures agenda associated with the development and administration of criminal complaints made at the ministerial level regarding unauthorized gambling. It manages information system for gambling. It discusses administrative offenses in the area of Internet games and decides in administrative proceedings to register websites containing unauthorized gambling on the list of unauthorized Internet games.
Units
3401 - Legal and Methodology Unit
3402 - Administrative Procedure Unit
3403 - State Oversight and International Cooperation Unit
3404 - Administrative Offences Unit