Dept 26 - Property Tax, Road Tax, Charges and Valuation Department
The department examines issues concerning inheritance tax, gift tax, real estate transfer tax, real estate tax (hereinafter "property tax"), road tax, charges and valuation of property for tax purposes...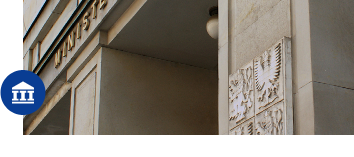 The division examines the issue of property taxes, road tax and valuation of assets, analyses their current situation and proposes measures in this area to address specific issues and to simplify the tax system. It analyses the evolution of property prices and cooperates with the Czech Statistical Office (ČSÚ), Czech Administration of Land Surveying and Cadastre (ČÚZK) and institutions involved in the valuation of assets, in particular with regard to the EU requirements for introduction of asset prices statistics. On the basis of the concept of further development of tax policy it processes the concept of state fiscal policy in the field of further development of property taxes and road tax and transforms it into property taxes and road tax. For tax policy changes in the field of property taxes and road tax it is responsible for processing factual solutions, including regulatory impact assessment and factual legal objectives. It is responsible for drafting laws and other legislation in the field of valuation and related regulation and ensures conformity of valuation regulations with international valuation standards. It ensures legal regulation of asset valuation to determine an appropriate tax base. It ensures legislative compliance in the field of property taxes and road tax with primary and secondary EU law. It is responsible for processing views of the Czech Republic with respect to new draft legislation and materials prepared by the EU institutions within its jurisdiction.
Units
2601 - Property Tax and Road Tax Unit 
2602 - Property Valuation Unit