Dept 25 - Tax Policy, Cooperation and Administration Strategy Department
This department examines problems within the tax system and tax and customs administration as a whole, with particular emphasis on public budget tax revenues. It analyses the current state of affairs of the tax policy and tax and customs administration...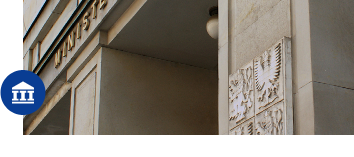 This department explores the issue of the tax system and tax and customs administration as a whole, particularly with an emphasis on the tax revenues of public budgets and on international cooperation. It analyses the current state of the tax policy and financial and customs administration and proposes measures in this area aimed at resolving current issues and streamlining the tax system. It prepares the concept for the national fiscal policy in terms of general tax and transforms this into instruments for forecasting developments in the tax policy. It prepares the concept for the further development of the financial and customs administration. It submits the documentation needed to draft the state budget and the state final account. It is responsible for simulating the budgetary impact of the tax policy concept. It draws up short-term estimates and the medium-term outlook for tax revenues. It processes tax revenue data in accordance with the international standards and maintains the appropriate data base. It is responsible for reporting the basis for the harmonised VAT-based EC source. It handles tasks stemming from the Czech Republic's membership of the EU and OECD in relation to initiatives concerning international tax cooperation and other initiatives aimed at combating tax evasion and disrupting the income tax base (in close collaboration with the Income Tax Department), and proposes appropriate solutions for transposing political calls approved at the level of the relevant international organisations into the tax system of the Czech Republic. It is in charge of the horizontal coordination of EU and OECD tax-related agendas. It transposes directives and other EU legislation and international legal obligations relating to international cooperation in tax administration, in taxing savings income and in the recovery of certain financial receivables. It carries out analyses and draws up schemes for international tax and customs cooperation, with the exception of excise and energy taxes, including the negotiation of international treaties, and schemes for the organisation and management of tax and customs administration and in actual customs. It acts as a coordination unit and information centre for the Ministry in relation to financial and customs authorities.
Units
2501 - Tax Policy Strategy and Analysis Unit 
2502 - International Tax and Customs Cooperation Unit  
2503 - Tax and Customs Administration Strategic Management Unit